Lonvitalite Advanced Derma Roller with Interchangeable Head
Lonvitalite Advanced Derma Roller with Interchangeable Head is a skincare tool that'll transform your skin in more ways than one - use the ice roller head to soothe irritation and redness, or the dermal roller head to support collagen production for youthful skin.
Recommended For:
All Skin Types
Key Features:
Uses a 0.3mm length needle - the ideal length for at-home derma rolling

600 ultra-sharp needles prick the skin to increase collagen levels within your skin

A replaceable head system reduces waste and makes sure that you can safely derma roll at home.
The benefits of derma rolling include firmer skin and faded imperfections - and adding derma rolling to your beauty routine is made simple with the Lonvitalite Advanced Derma Roller. Instead of replacing your entire derma roller after every 15 uses, all you need to do is replace your roller head to keep getting the benefits of derma rolling right at home!
Naturally support collagen production, firm skin, fade hyperpigmentation and soften the appearance of wrinkles and acne scars with gentle, yet effective derma rolling tools from Lonvitalite.
Key Benefits:
Interchangeable head system means you can use this as an ice roller or derma roller

Derma rolling stimulates collagen production in your skin, increasing firmness and density for a youthful glow

Minimises the appearance of large pores for refined, flawless-looking skin
What's In The Box:
1 Advanced Derma Roller Replaceable Head
We Recommend Pairing This With:
Directions of Use:
After fitting the new Lonvitalite Advanced Derma Roller Replaceable Head to your derma roller, sanitise it with medical alcohol before use.

On clean, dry skin, gently roll back and forth 5-10 times in each direction, making sure never to drag the needles over your skin.

After treating all of your target areas, apply a gentle, hydrating serum or sheet mask to soothe any redness right after derma rolling.
We suggest Derma Rolling once a week for radiant, youthful skin!
Specifications:
600 titanium microneedles

Depth: 0.3mm
Our items are dispatched the the same business day as long as it is ordered before 1pm AEDT ✔️
Any products ordered after 1pm AEDT will be packaged and shipped the next day.
Customer Reviews
08/03/2020
Bec L.

AU
Injection-free Plump Skin!
I am so glad I stumbled across the Derma Roller on your website. Just wow! My skin has never looked so healthy and plump. I have been using it once a week for the past month and I have seen a lot more life in my skin. It has helped with the dry skin I usually have in winter and has helped my skin to absorb my serum/ moisturiser a lot better, leaving me with a natural glow. I would highly recommend the Lonvitalité Interchangeable Derma roller – I cannot wait to buy the Ice Roller interchangeable head to go with it!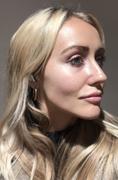 11/12/2020
Beauty Affairs
Wow Bec this is fantastic to see :open_mouth: you're skin look amazing! This is a perfect pair with some of the Declare hydrating serums. Enjoy your beautiful glowing skin :sparkles: