Carving an environment that exudes luxury lifestyle & tranquillity, we believe all good treatments are enveloped by slow-paced, calm surroundings. It's an experience, satisfying your wildest desires.
OUR BESPOKE LUXURY SERVICES
Bespoke Cosmetic Injectables
Complimentary Consultation
Rejuvenate your skin with a bespoke cosmetic injectables session with a qualified aesthetics nurse. Choose from lip enhancement, dermal fillers, and anti-wrinkle injections.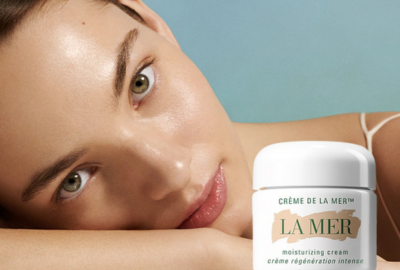 Royal La Mer Luxury Facial Treatment
1 Hour, Only $289 (RRP $750)
Experience only the best in luxury with our Royal La Mer Luxury Facial Treatment. Pamper your skin with this opulent skincare treatment.
Bespoke Luxury Facial Package
1 Hour, Only $199 (RRP $450)
Indulge your skin with our tailored therapeutic skincare treatment and facial in our beautifully appointed studio. This service includes the best luxury products.
Bespoke Luxury Acne & Scar Removal Treatment
1 Hour, Only $199 (RRP $759)
Our aesthetician will draw from a selection of techniques to clarify & refine your complexion for acne-free skin. This is a cutting-edge acne treatment that uses the power of light.
Bespoke Luxury Hifu-Liftera Crows Feet Lifting Treatment
1 Hour, Only $199 (RRP $759)
HIFU LIFTERA uses focused ultrasound energy to target the deep layer of the skin to rejuvenate. It's the best non-surgical facelift treatment for youthful, firmer skin.
Bespoke Luxury Pigmentation & Age Spots Removal Treatment
1 Hour, Only $199 (RRP $759)
Laser Pigmentation Removal works to reduce the appearance of freckles, pigmentation, and age spots safely and effectively for a radiant, youthful glow.
Bespoke Luxury Rosacea Treatment
1 Hour, Only $199 (RRP $759)
Our revolutionary treatment for rosacea has been created to help manage rosacea so that you can experience gorgeous skin and step out with confidence every single day.
Dermal Fillers
Complimentary Consultation
Firm sagging skin and reduce the appearance of wrinkles with a dermal filler appointment with our aesthetics nurse.
Skin Consultation
30 Minutes, $99 (RRP $199)
Book a consultation with our beauty specialist to achieve the skin of your dreams. A customised skin treatment plan will be created just for you, including exclusive treatments and appearance medicine from Beauty Affairs MediSpa.
Our Locations
Beauty Affairs Medispa Sydney CBD
2205/31 Market Street, Sydney NSW
Beauty Affairs Medispa Brookvale
11/117 Old Pittwater Rd, Brookvale NSW
IT'S ALL ABOUT THE EXPERIENCE
Innovation. It's In Our DNA
Bridging the gap between cutting-edge therapies and tried-and-tested products, each one-of-a-kind treatment is grounded in the idea of clinical beauty. Wrapping the best of modern technology into our services, we embrace notions of attentive service, contemporary solutions, and a holistic approach, injecting them through your bespoke treatment plan. Led by a magnetic team of skin specialists, our underpinning objectives are simple; to inspire change, to ignite fulfilment, and to act as the force behind complete flourishment, with no expense spared.
Luxury Brands, Luxury Results
Step into complete tranquillity. Putting 70 world-class brands at your fingertips, become immersed in a world of calming aromas, silky textures, and unparalleled exclusivity. Home to Chanel, Dior, La Mer, La Prairie, Dermalogica, Orogold Cosmetics, and Vine Vera, it's about more than the label. It's about weaving lavish ingredients, premium formulas, and next-generation technologies through every moment, enthralling the senses.
State-of-the-art Equipment
Balancing an innovative spirit with an adoration for creating unforgettable moments, we're inviting you to meet the crème de la crème of aesthetic equipment. Revel in complete relaxation, indulge in dreamy rituals, and get lost amongst our selection of exquisite technologies, with a world of enchanting solutions around every corner. From collagen-boosting Venus Legacy™ and face-sculpting HIFU Liftera to skin-resurfacing M22 Stella, open the door to your next chapter – relaxed, rejuvenated, and ready to unleash your best self.
BOOK A SERVICE
MORE INFO
EXPERIENCE OUR LUXURY BESPOKE FACIAL
The Medispa Sydney Locals Love: Luxury With Beauty Affairs
Are you tired of ordinary beauty clinics that fail to provide the transformative experience you desire? Imagine a revolutionary oasis of beauty and wellness where luxury meets expertise – welcome to Beauty Affairs, the premier medispa Sydney-wide.
Say goodbye to cookie-cutter treatments and hello to a personalised journey tailored exclusively to you. Unveil your unique beauty as we surround you with luxury, empowering you to age gracefully and radiantly.
Join us and discover a new level of beauty and wellness that will leave you feeling truly rejuvenated.
The rise of the medispa: a jewel in the crown of beauty and wellness
Nestled within the tapestry of beauty and wellness, medispas have emerged as a treasured paradigm, enveloping the best of both worlds. These luxurious establishments go beyond the traditional spa concept, offering innovative procedures performed by skilled professionals.
This has grown in popularity in recent times, with many searching for terms like 'med spa near me' in hopes of finding a facility.
The blossoming of medispa culture in Sydney
Sydney has become a glittering beacon for the medispa culture. Its growth has been nothing short of magnificent, like a rose blooming under the nurturing Australian sun. An impressive number of skin clinics in Sydney are thriving, addressing unique beauty needs with their tailored skin treatments.
For many of our clients, a visit to the best medispa Sydney-wide has become a cherished ritual – a testament to the city's influential role in this thriving industry.
Pioneering luxury medispa in Sydney: Beauty Affairs
The essence of Beauty Affairs and its purpose.
Beauty Affairs is not just a medispa Sydney locals love; we're a luxurious sanctuary that champions the art of ageless beauty. A fusion of expertise and opulence, our mission is to be the knowledgeable companion that guides you towards embracing your unique beauty.
It's not just about pigmentation removal and rejuvenating facials; it's about crafting an individualised journey that empowers you to age with grace and confidence.
Beauty Affairs' exclusivity: where luxury, knowledge, and personalisation converge
At the heart of Beauty Affairs, you will find a unique trinity of luxury, knowledge, and personalisation. We understand that each person is a masterpiece, deserving not only high-end treatments but also an understanding of their specific beauty needs. Our reviews testify to the service we provide, curating beauty experiences that blend exquisite skincare with expert knowledge.
Whether you're intrigued by our cutting-edge facials or wish to delve deeper into the details of your pigmentation removal, we are here to guide, empower, and educate. Expect more than just treatments; prepare for a whole sensory experience that delivers the luxury you deserve.
The medispa journey at Beauty Affairs
An inside view of the medispa journey
Prepare for an immersive experience of the luxury medispa journey at Beauty Affairs. Our carefully curated treatments begin with a warm welcome, followed by a personalised consultation to understand your unique skin care needs.
The heart of our experience lies in the advanced facials that we tailor-make to offer you the utmost skin rejuvenation. Expertly-trained professionals utilise high-end, effective ingredients to deliver an impactful skin treatment, ensuring every touchpoint creates an ambience of relaxation and tranquillity.
Reaping the rewards of Beauty Affairs' medispa treatments
Our treatments are not just about surface-level transformations. They penetrate deeper, leaving long-lasting impacts. When you invest in our treatments, you'll experience rejuvenated, youthful skin that is deeply nourished and radiant. But the benefits aren't just skin deep.
Our medispa treatments serve to heighten your senses, crafting a multisensory experience that evokes luxury and indulgence. The result? A vibrant reflection of your natural beauty that shines from within.
Embrace the Beauty Affairs difference.
We at Beauty Affairs are on a mission to revolutionise your beauty regimen, making it a luxurious, personalised, and educated affair. Our aim is not just about making you look good – it's an entire sensorial experience that assures a luxury that always delivers.
If you've been searching for terms like 'acne treatment near me' or 'acne scar treatment Sydney' online, yearning for a solution to your skin woes, search no more. At Beauty Affairs, we specialise in tackling a variety of skin concerns.
For those seeking to pamper their skin in the best way possible, a bespoke facial Sydney locals love is the perfect choice. Do you feel age creeping up on you? Let us help you turn back the clock. The facelift Sydney-based experts provide lifts and tightens your skin, revealing a more youthful and rejuvenated appearance.
At Beauty Affairs, we understand that some skin concerns, like pigmentation, can be difficult to handle alone. That's why our pigmentation removal Sydney team is equipped with the latest technologies and skincare solutions. Also, the rosacea treatment Sydney locals enjoy is here to help you combat redness and bumps, all while ensuring your skin's health and comfort.
Experience luxurious shopping with free shipping on qualifying orders, complimentary samples with every purchase, and delightful gifts when you reach a spending milestone. Immerse yourself in opulence with our beautifully packaged products, backed by over a thousand five-star reviews.
Our high-end clinics offer aesthetic services, and you can try before you buy with sample options, paying only for shipping. Elevate your shopping experience to unprecedented heights.
Let us guide you on your beauty journey. Embrace the Beauty Affairs difference today!
Book Now
Frequently Asked Questions (FAQs)
What are some of the most popular treatments at Beauty Affairs Medispa Sydney?
From restoring your youthful glow with state-of-the-art skin rejuvenation to indulging in revitalising facials, Beauty Affairs Medispa Sydney offers a rich portfolio of services. Our clients swear by our high-performance treatments that meld the best of nature and science to help them achieve radiant skin.
Are there any specialised treatments unique to Beauty Affairs Medispa Sydney?
Indeed, Beauty Affairs Medispa Sydney takes pride in its beauty experiences. We offer an assortment of specialised treatments that blend high-end beauty with leading-edge technology, all tailored to your unique skin needs. It's a beauty affair that extends beyond the conventional – an intimate journey into the realm of luxury skincare.
Are there any personalised treatment plans at Beauty Affairs Medispa Sydney?
Absolutely! We firmly believe in the power of individuality. We appreciate that every person's skin is different and thus requires an exclusive approach. This is why we offer personalised consultations, ensuring a carefully crafted treatment plan that addresses your unique skincare concerns.