Bespoke Luxury Pigmentation and Age Spot Removal - Sydney CBD
SHIPPING & RETURNS
Same Day Dispatch Before 1pm
Delivery 2-3 Business Days

Exclusive Perks
Free Samples & gifts with your order
Read more
DESCRIPTION
Don't let skin damage from the harsh Aussie sun stay on your skin. It often appears as age spots, pigmentation, and freckles that take months to fade.
These are all signs of sun damage! However, there are several treatment options available for hyperpigmentation. Of these pigmentation removal treatments, laser treatment is the best.
Try Beauty Affairs MediSpa Pigmentation Removal in Sydney
Our luxurious Sydney CBD MediSpa is equipped with the best pigmentation removal technology. For laser pigmentation in Sydney, the Bespoke Luxury Pigmentation and Age Spot Removal is the perfect course of action.
Every appointment for freckle treatment at the Beauty Affairs Sydney CBD location starts with a high-tech VISIA skin analysis. This reveals every age spot on your skin - even the ones you can't see with your naked eyes.
You will also have a complimentary consultation with our experienced beauty therapists before every treatment for a luxurious, bespoke experience.
Each face pigmentation treatment appointment will target one chosen area of your skin. Common areas for laser treatment include the forehead and cheeks.
Best Freckle Treatment in Sydney
Because this treatment utilises a high-tech laser, it's the best way to remove age spots and freckles from the skin. Laser treatment for hyperpigmentation is a non-invasive, safe and effective way to treat dark spots on skin.
It uses concentrated beams of light to target the pigmented areas of the skin. This breaks down the melanin and results in a more even skin tone.
One of the biggest advantages of laser treatment for hyperpigmentation is its precision. The laser targets only the pigmented areas of the skin, leaving the surrounding tissue unaffected.
Laser treatment is an effective solution for a wide range of skin types and skin tones.
Whether you are dealing with age spots, freckles, or melasma, laser treatment can help to improve the appearance of your skin.
Laser treatment for hyperpigmentation is also relatively quick and convenient. The procedure is also relatively painless, with most patients describing it as a mild warming sensation.
Treating pigmentation can also involve products such as topical creams and chemical peels, to achieve better results. This will depend on the individual case, but combining treatments can lead to faster results.
Laser is considered the best treatment for hyperpigmentation due to its precision. It is a non-invasive, safe and effective way to improve the appearance of the skin and achieve a more even skin tone.
FREQUENTLY ASKED QUESTIONS
Where To Get Laser Pigmentation Removal in Sydney?
Our best-recommended location for laser pigmentation in Sydney is at Beauty Affairs. Our convenient CBD location has high-tech, professional laser equipment operated by experienced estheticians for best results.
Can Laser Remove Pigmentation Permanently?
On existing post-inflammatory hyperpigmentation and age spots, the results of face pigmentation treatment are permanent.
However, laser does not prevent the formation of new areas of uneven skin tone and sun spots. It's critical to stop new areas of pigmentation from forming with the right skincare. Our expert beauty therapists can advise on the best skincare for hyperpigmentation.
How Many Sessions Are Needed for Pigmentation?
This depends on the area being treated. Our knowledgeable estheticians performing your pigmentation treatment at Sydney CBD Beauty Affairs will advise how many treatments you need at your complimentary consultation.
What Is the Best Treatment To Remove Pigmentation?
Laser pigmentation removal is the best way to fade age spots, sun spots, and hyperpigmentation. That's because a targeted laser treatment breaks down the excess melanin in skin. Melanin causes these uneven patches of skin to reveal an even skin tone underneath.
MEET OUR TEAM
Let us introduce you to Carla, our beauty therapist queen with seven years of beauty therapy experience. She's a master at creating treatment plans that will leave your skin looking like it's been kissed by the gods, while also adding a little touch of luxury to your medispa facials. Carla's passion for the beauty industry is contagious, and you can feel it in her touch and treatment plans.
Meet the one and only Brooke, our beauty guru with over 14 years of experience in the industry. She's a true champion of the game, having won the prestigious Dermalogica student of the year award. Brooke is passionate about dermal therapies and is always upgrading her skill set so you can have gorgeous, glowing skin.
Hello, gorgeous people! Meet Joana, the queen of beauty with over six years of experience in the industry. She's a well-rounded master of her craft and a specialist in lymphatic drainage. Joana is the ultimate beauty guru, providing advanced cosmetic treatments that will have you looking and feeling like a million bucks.
Meet Effy, our Beauty magician She's a master of advanced cosmetic treatments like HIFU, RF, Fat Cavitation, Microneedling, Hydrafacials, and advanced laser therapies. Effy takes her clients on a magical journey of self-care and always goes above and beyond to make sure they leave feeling like royalty.
LOCATION
Beauty Affairs MediSpa Sydney CBD
Address: Suite 2205, Level 22/31 Market St, Sydney NSW 2000, Australia
Contact Number: +61 2 9286 3898
LUXURY PIGMENTATION LASER REMOVAL TREATMENT
Our laser pigmentation treatment in Sydney uses technology to remove unwanted dark spots on the skin. This minimally invasive procedure produces effective and long-lasting results.
CONVENIENT SYDNEY LOCATION
This treatment for dark spots and freckles effectively fades excess pigmentation from skin. Experience this luxurious laser treatment for yourself at our Sydney CBD MediSpa.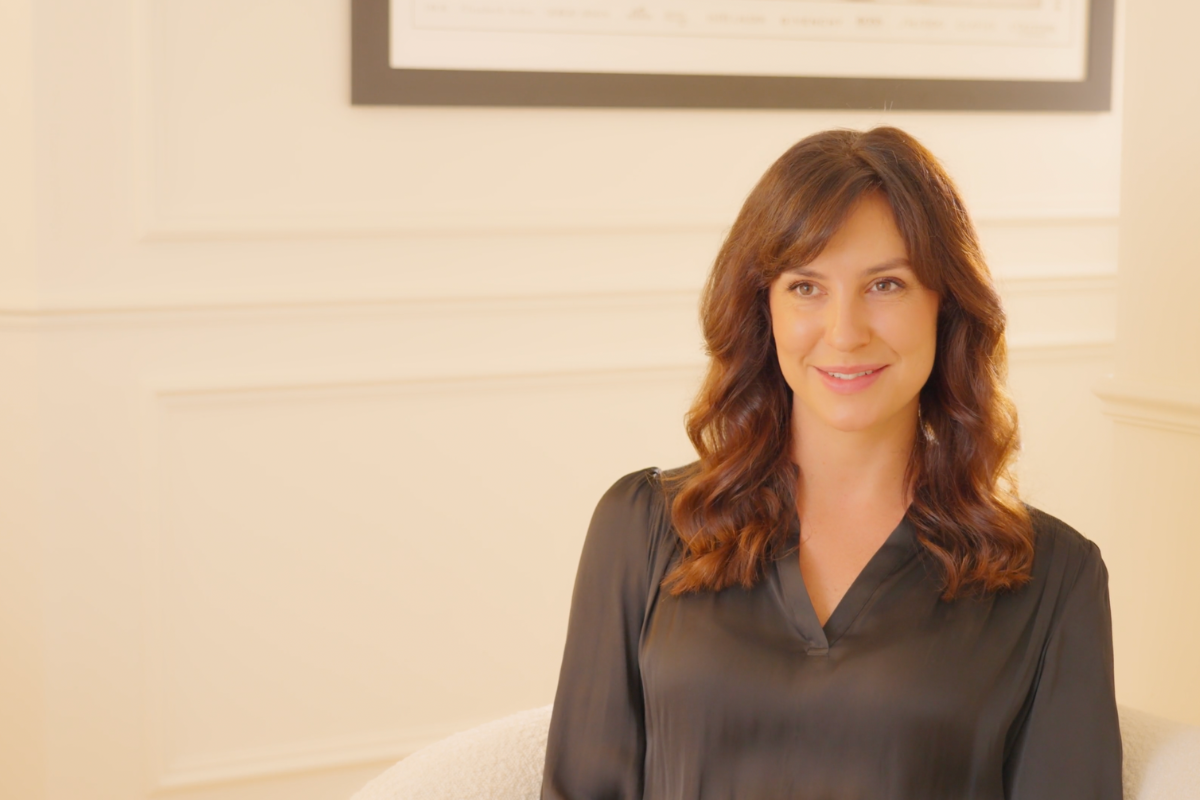 REAL PEOPLE, REAL RESULTS
You're in safe hands with our experienced aestheticians at our Sydney CBD Medispa. Our team of beauty experts administer skin treatments and facials for best results to help you get your beauty affairs in order!
BEFORE & AFTER
We use a variety of the best non-invasive skin therapy equipment and the best in luxury skincare products to effectively lighten hyperpigmentation and age spots for even-toned, radiant skin.